Project Boats UK can now supply Stainless Steel replacement centreplates for Drascombe boats.
Drascombe boats started in production in 1968 and were fitted with a galvanised mild steel centreplate which provided the necessary weight for stability and size for steerage. Over the years the galvanising deteriorates and the centreplates corrode which, if not monitored can, in the worst case, cause severe failure and loss of the plate whilst sailing.
Our own boat, a Lugger, suffered just such a failure. Whilst at sea the centreplate was being lowered when the arm broke off, the centreplate rotated off its retaining pin and it sunk without trace. Inspection of the arm revealed that instead of cutting the plate from 1 piece of steel the arm had originally been welded to the plate before being galvanised. On our plate the weld had not taken to the core of the steel, only to the outside edges (how many more are like this is an open question!). Over the years one of the first areas to loose the galvanising was over the weld where the dreaded corrosion quickly took hold and the weld gave way.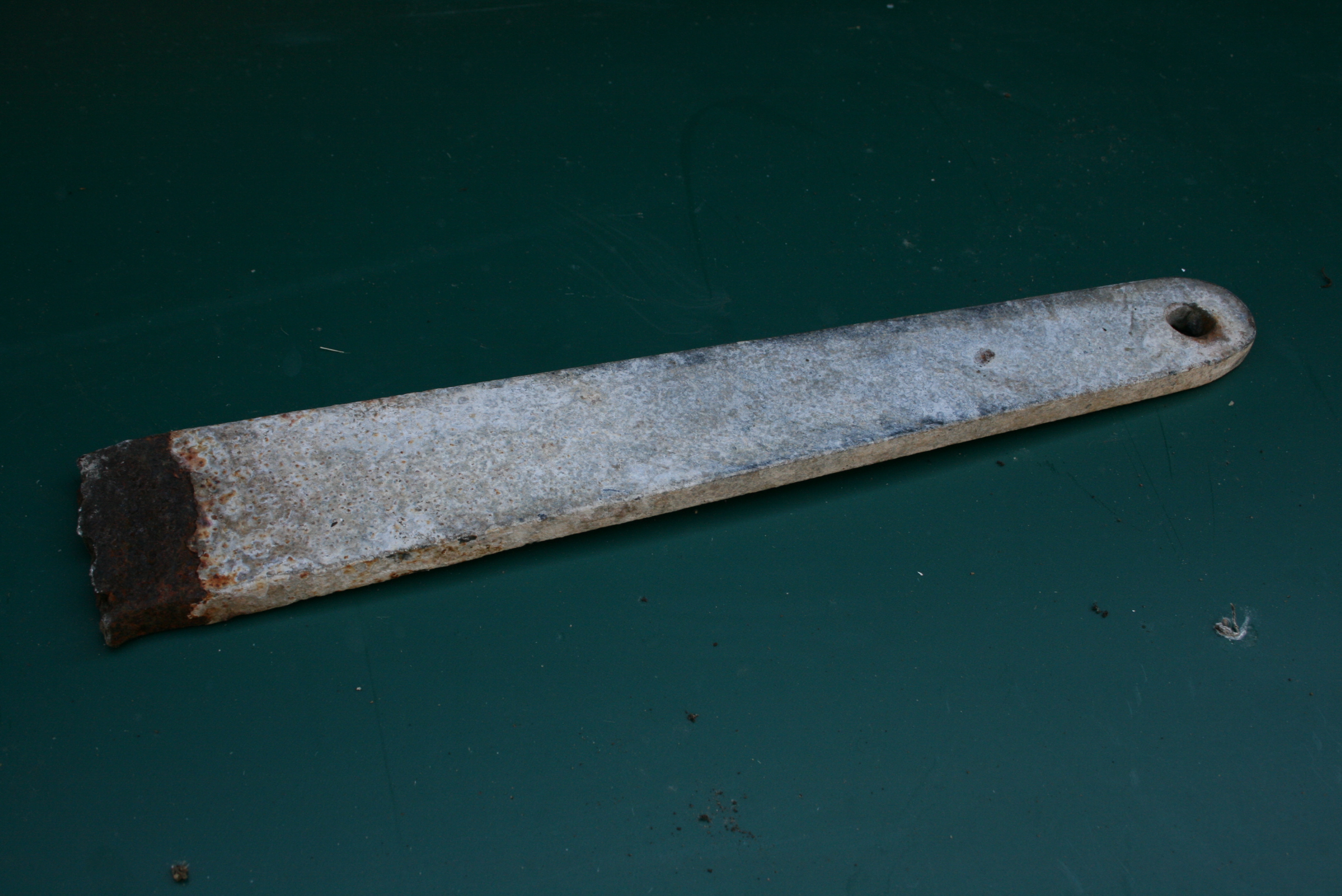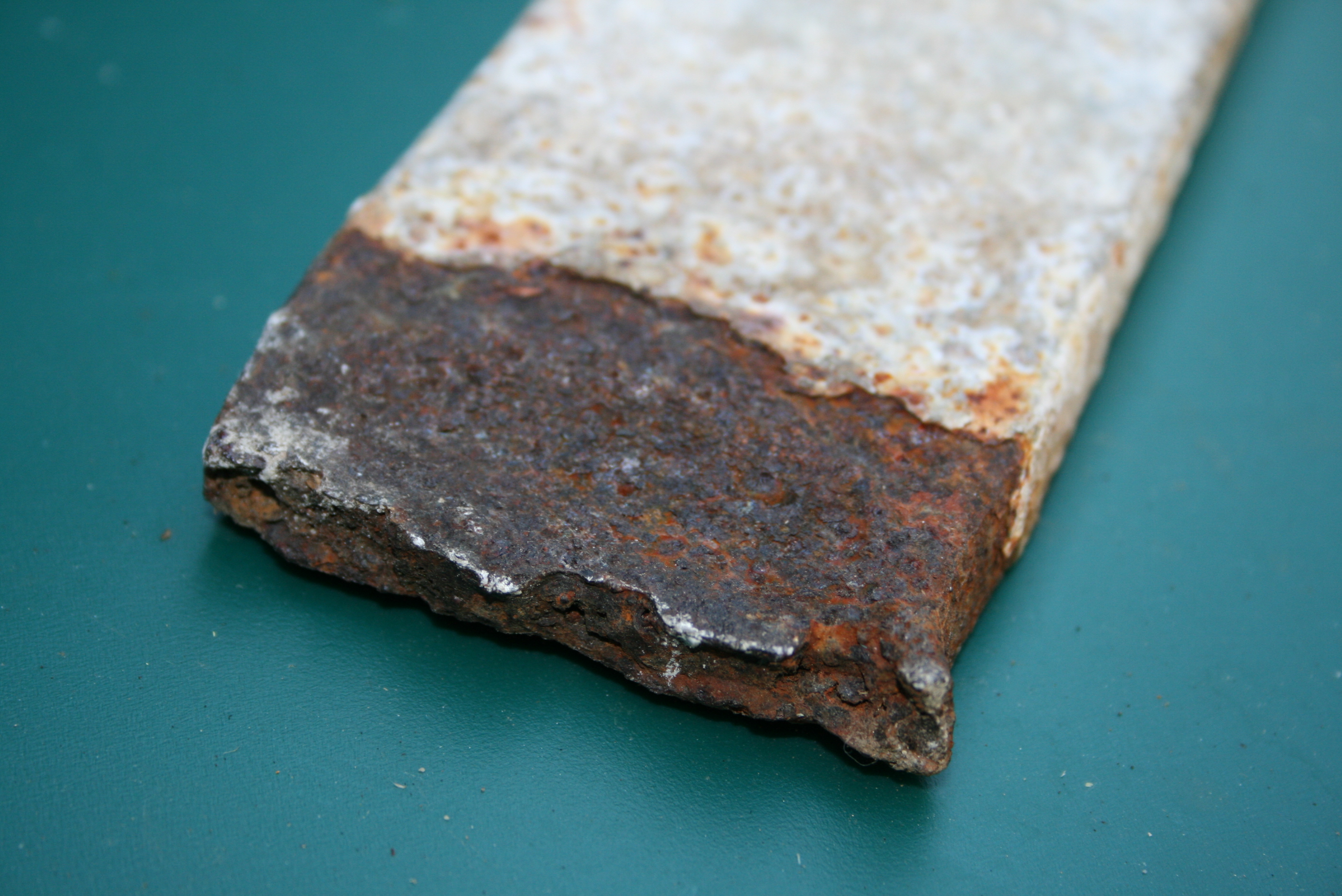 Obviously we didn't want a recurrence of this so our decision for its replacement was based on 3main considerations; 1, no welds; 2, no tangible corrosion and; 3, comparable weight so the only answer, we felt, was stainless steel cut from a single sheet.
Stainless Steel comes in 2 main varieties, 304 and 316 each of which have the properties we were looking for.
304 is identifiable by its grey, rather that shiny silver, appearance and is very resistant to erosion in water and is particularly suitable for boats like Drascombes which are often trailer sailed rather than on permanent moorings.
If you want extra assurance of virtually no erosion in any conditions, with the characteristic steel shine, then 316 is the one to choose.
Both Grades are approximately 2% heavier than mild steel but balancing the additional weight of galvanising on the mild steel against the weight of the Stainless gives an approximate increase value of <3kg.
Whichever grade is used it must be recognised that 'stainless' is a misnomer, as some discolouration may occur especially when used constantly in salt water or left on a mooring - the advantage is the longevity of the material.
On the basis of our enquiries with specialist steel suppliers we have decided to trial a 304 grade plate in salt water and confidence is high. The need to test a 316 grade plate was not considered necessary as we know that some Sharpies in this area are fitted with this material and they show no deterioration at all.
The outcome of our original 'awakening experience' is that we can now supply Stainless steel centreplates for Drascomes in both 304 and 316 Stainless Steel at very competitive prices, on an approximately 14 day lead time. For example:
Mk 2 Lugger Centreplate in SS304 £305.00 ex delivery
Contact us 07799 808128 or 01328 820743 for more information